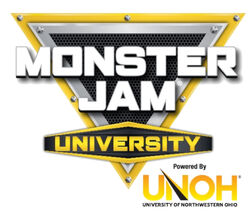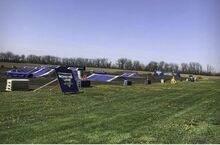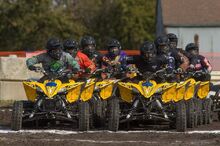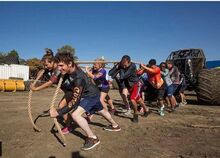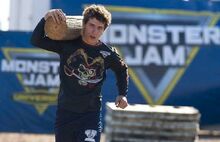 Monster Jam University is a term used in Monster Jam. It is the name of the Monster Jam training institution located at the Team Meents shop in Paxton, IL. It was started in the summer of 2014, to train the drivers of the original #More Monster Jam tour. All the drivers on the Triple Threat Series have since trained at the facility, where they learned how to drive the ATV'S and Speedsters and hone their skills in their trucks. The rookie drivers coming into Monster Jam are also sent to train at the facility as well. The drivers doesn't only train in monster truck driving, they are also trained phisically through exercises like monster truck pulling wherein a group of drivers pull a typical monster truck with a 10 meter rope attached in the front end. The facility is not just for rookies though, any Monster Jam driver can go to the University.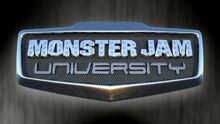 Past graduate's include Morgan Kane, Colton Eichelberger, Coty Saucier, Dustin Brown, Becky McDonough, Tony Ochs, Bari Musawwir, Krysten Anderson and other newer drivers.
Trivia
Tom Meents ​is the head instructor and is refered to as "The Professor".
Charlie Pauken and Jon Zimmer have also worked as instructors.
The facility has it's own dedicated track crew and tech officials.
Old trucks are sent to the facility to be tested and trained with, including BJ Johnson's Mohawk Warrior, Grave Digger's #22 and #24, the Feld version of Carolina Crusher, and several others.
The Monster Jam Rockets were developed and tested at the facility in the summer of 2015.
Richard Rawlings, host of Discovery Channels Fast N' Loud, spent a day at the facility driving a test truck and receiving training from Tom Meents and Charlie Pauken.
Teddy Williams trained at the facility, leading to speculation that he might become a driver due to him hinting at it in a promotional Instagram video.