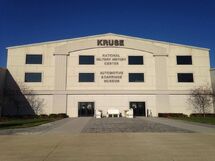 The International Monster Truck Hall of Fame is a museum originally located in Auburn, Indiana created by Jeff Cook in 2011 to honor monster trucks. Since 2011 a few drivers are selected to be inducted into the hall of fame. In 2020 it was announced the museum would be moving to Butler, Indiana.
2011 Class
Bob Chandler- Bigfoot 4X4
Fred Shafer- Bear Foot (Scott Hess accepted on his behalf)
2012 Class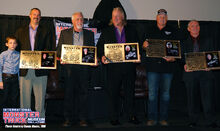 Jim Kramer- Bigfoot 4X4
Mike Welch- Super Pete & Monster Mash
George Carpenter- MTRA Founding Member (his son Robert accepted on his behalf, as George passed away a few months prior to the ceremony)
Pablo Huffaker- Just Show N Off & Grave Digger
Dennis Anderson- Grave Digger
2013 Class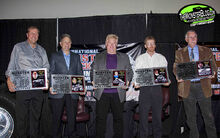 Gary Porter- Carolina Crusher & Grave Digger
Dan Patrick- Samson and Patrick Enterprises
Scott Stephens- King Krunch & Texas Off Road
Army Armstrong- Announcer during the TNT and PENDA era.
2014 Class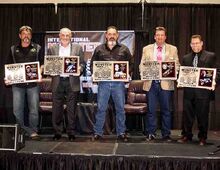 Jon Breen- Mad Dog and Breen Racing
Michael Vaters- Black Stallion and Vaters Motorsports
Andy Brass- Bigfoot 4X4
Kirk Dabney- Blue Thunder, Monster Patrol, Overkill, etc.
2015 Class
Gene Patterson- Bigfoot, Snake Bite, Stomper, etc.
Billy Joe Miles- TNT Motorsports
2016 Class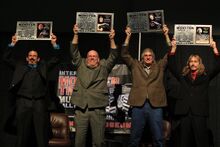 Bob George- United States Hot Rod Association (Did not appear, passed away before ceremony)
Charlie Pauken- Excaliber, Grave Digger
Jerry Richmond- Terminator, Lethal Weapon, and Weapon 1
2017 Class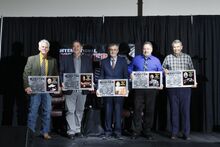 Gary Cook - Equalizer
Jeff Bainter - High Voltage, Captain USA
Jim Ries - AM/PM Rocket, Ecology Eliminator
Mike Gallaway - Announcer/TV Personality
Seth Doulton - Skoal Bandits, Gulf Super Special, AM/PM Boss
2018 Class
Gary Bauer - Lon Ranger, Nitemare Express, Screamin Demon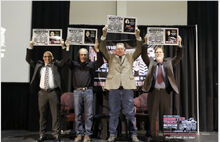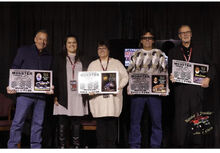 2019 Class
Jesse Birgy - Play'n For Keeps, Michigan Ice Monster Jr. (Did Not Appear, passed away before ceremony)
Aaron Polburn - Thunder Nationals Announcer
Cliff Starbird - Frankenstein, Monster Vette, Wild Stang
2020 Class
Scott Hess - Bear Foot, Hercules
Dave Marquart - Excaliber (Did Not Appear, passed away before ceremony)
Kevin Dabney - Alien, Mega Force, and Blue Thunder
2021 Class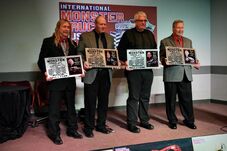 Tim Hall - Hall Bros Racing
Mark Hall - Hall Bros Racing
Bobby Holman - Holman Motorsports